The Toy Statuette of The Madden 18 Ultimate Team
EA Has Released Madden 18 Ultimate Team Toy Figurines,this is the first series toy.
EA is trying to expand its popularity,so more physical toys in Madden 18 could be released in the near future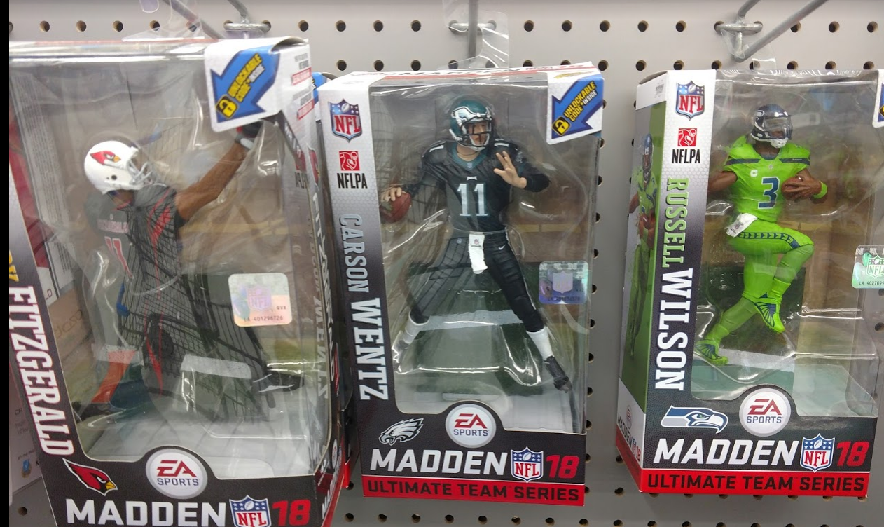 These toys were spotted at Walmart by a forum user on Reset Era. These figurines are officially licensed by both EA and the NFL. They are being branded as part of the "Ultimate Team Series".
Aside from getting a cool toy, they also unlock some stuff for you to collect in the actual Madden 18 game itself. Each figure includes a code to unlock "5 squad packs" for you to use in Ultimate Team mode.
What is more interesting is the cool toy have seven figures in total ,including Tom Brady, Russell Wilson and more.